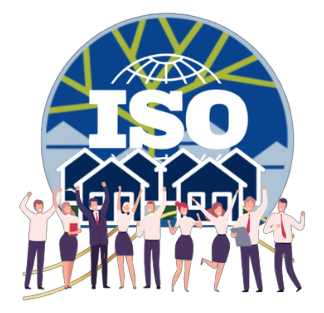 ISO Resource Site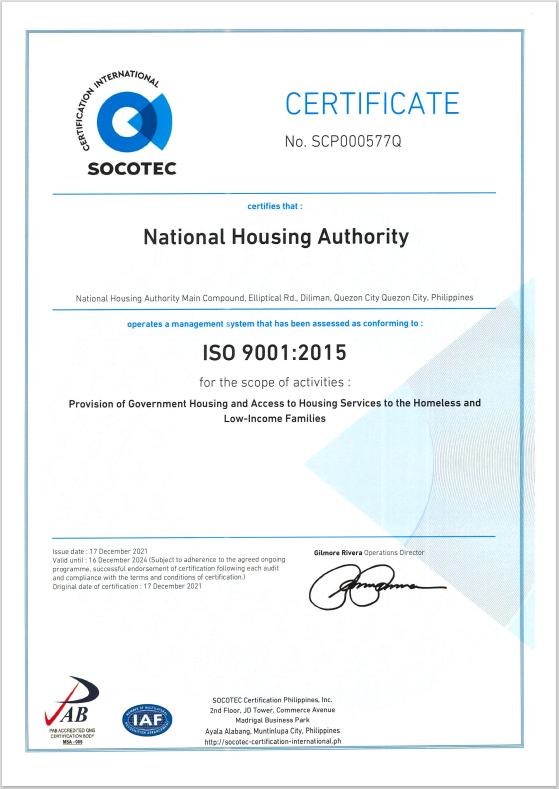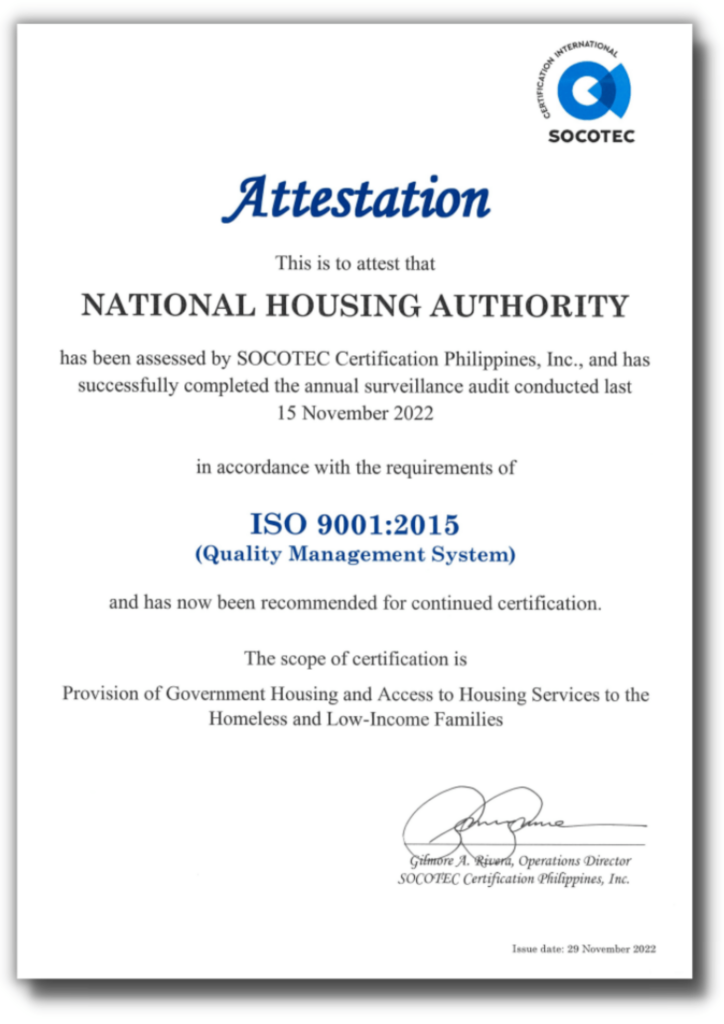 ---

We would like to congratulate our officials and employees for successfully passing the first Surveillance Audit of the NHA Quality Management System for ISO 9001:2015 conducted by SOCOTEC Certification Philippines, Inc. on November 15, 2022.
The NHA passed the Surveillance Audit with only one observation and six suggestions for additional improvement.
---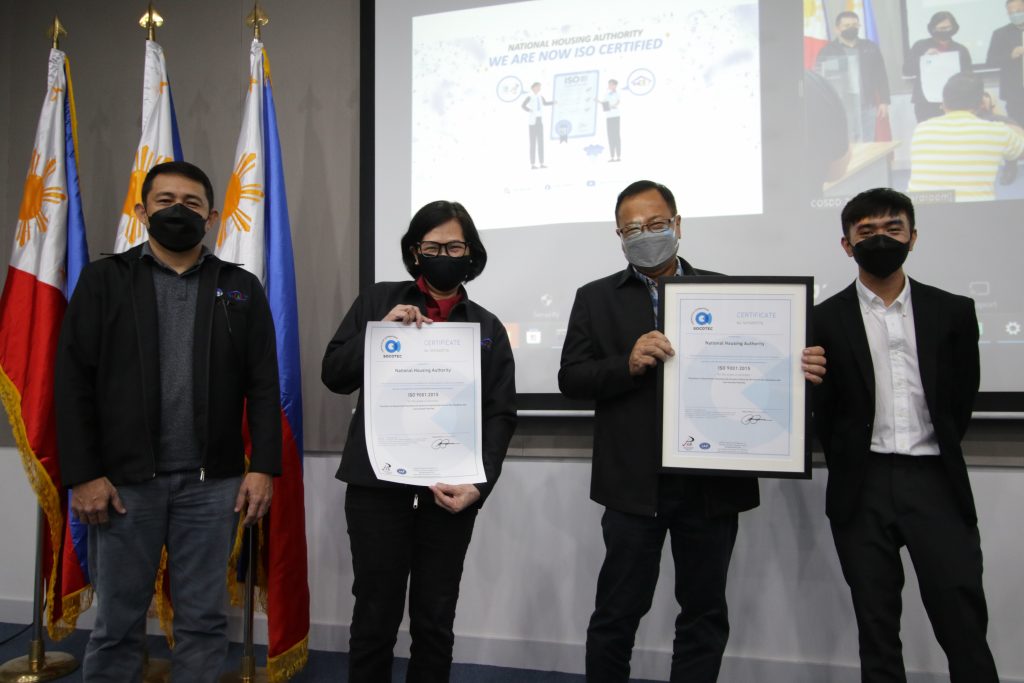 AWARDING OF ISO 9001:2015 CERTIFICATE
National Housing Authority (NHA) was awarded the certification for ISO 9001:2015 Standard by SOCOTEC Philippines Inc. in a conferment ceremony held on February 4, 2022.
The Certificate was awarded to AGM Victor C. Balba and witnessed by MSG Manager Agnes R. Agay and COSDD Manager Isaac L. Nacilla.
The National Housing Authority Main Office and NCR East-QCDO is now certified to ISO 9001:2015 standard for Quality Management System!
Congratulations to all the staff that worked hard to achieve this certification for the Agency.